Why Choose Us To Help You Contest A Will?

Experience In Estate Litigation
From our many years of experience we know how to be a shoulder to lean on. But we also know how to equip you in gaining control over unfair and unjust circumstances. When you're feeling confused and upset, we can bring a measure of relief.

Represented By Professionals
When you are represented by our team of professional lawyers you know you are in safe hands. We have proudly helped many Brisbane and Southeast Queenslanders in contesting wills and challenging estates — as far back as 1928.

Protecting What's Rightfully Yours
Our highly experienced solicitors and estate litigation team will establish the foundation to your best outcome, protecting what is rightfully yours and restoring justice. We will take time to explain the estate dispute process, as tailored to your case.
How Does Contesting A Will Work?
Quite understandably, some people are concerned about what might pop out of the woodwork in the process of taking legal action. And, a common enough question is: is it worth contesting a will?
If the expected long-term benefits of contesting a will — including a sense of solace — outweigh the time, effort and cost (in applying a no-win, no-fee arrangement your legal costs will be covered by your compensation amount) then you should feel confident in going ahead with the process.
We provide full disclosure, as we believe clearing up any doubts in your mind ultimately empowers you to do what is only just and right.
The Process Of Contesting A Will

Instigate
Legal Action
Contact our experienced legal team to instigate the process of legal action. Our lawyers can help you weigh up your options to establish the likelihood of success. This is in order to save you any unnecessary emotional and financial toll in challenging a will.

Case Review
And Application
Discuss the facts of your case with our highly experienced team. We will guide you in preparing your evidence eg. financials and any facts that can prove the deceased responsibility to you. Your application to the Court will follow.

Negotiation And
Resolution Of Your Case
We handle the negotiation process for you. You will always feel supported and never alone. Our specialisation in Estate Litigation allows us to gain an edge in negotiating the maximum outcome for your case.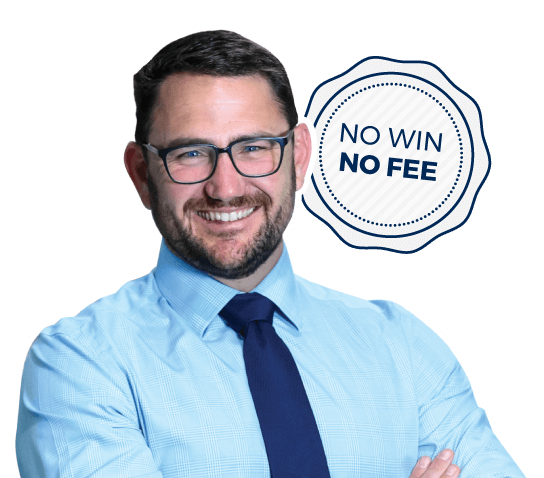 Our Promise To You
A commitment to act in a way that is transparent, attentive and determined is our promise to you. O'Connor, Ruddy and Garrett Solicitors offers specific advantages as part of our service guarantee:
No-win, no-fee arrangement option.

*conditions apply

.

FREE claim assessment.
Dedicated and caring legal support.
Full disclosure about your best outcome.
Free Initial Consultation
If you are uncertain if you have a case to Dispute a Will, ORG Solicitors can help you understand your options and the best course of action.
We provide an initial consultation at absolutely no cost or obligation to you. We help establish the basis for your case so you know where you stand. Plus, we offer a no-win, no-fee option. *conditions apply.
Call 07 3221 9722 or leave a message to make a booking with our team and get help today.