Why choose us to help you apply for a Grant of Probate QLD?
We understand that legal processes are the last thing you feel like dealing with right now. You can lean on O'Connor, Ruddy & Garrett and our experienced team of probate lawyers Brisbane to handle these matters on your behalf.
Compassionate & Caring
From our many years of experience, we know how to be a shoulder to lean on. We can bring a measure of relief to the Probate process and handle the legal complexities on your behalf.
Represented By Professionals
We have proudly helped many Queenslanders apply for and obtain their Grant of Probate since 1928. You can rely on us to provide practical, accurate and cost-effective advice.
Personalised & Transparent Legal Support
Once we assess your situation, our Probate lawyers will take the time to explain the application process as tailored to your case and keep you in the loop every step of the way.
What is a Grant of Probate QLD?
At O'Connor, Ruddy & Garrett, some of the most common questions we receive relate to Probate. Specifically, ''What is a grant of Probate in QLD?' and 'Do I need to get a Probate?'?
Probate is an order of the Supreme Court of Queensland that validates a deceased person's Will. This process involves identifying the executor of the Will (those responsible for distributing the Will). Three types of Probate exist in QLD:
Grant of Probate – when a valid Will exists, and the executor/s named in the Will can carry out the terms themselves.
Grant of letters of administration of the Will – a valid Will exists, but someone other than the named executor/s is handling the process (i.e. the named executor has died or cannot distribute the Will).
Grant of letters of administration without a Will – no valid Will exists. This event is known as dying intestate.
After obtaining Probate, the executor has a 12-month window to conclude the administration of the deceased's estate. Failure to do so within this period could result in the executor being responsible for paying interest on any outstanding entitlements of the estate.
ORG Solicitors can assess your situation and confirm if you need to apply for a Grant of Probate. We provide full disclosure, as we believe clearing up doubts in your mind empowers you to obtain what you rightfully deserve.
Some cases where Probate is not required
Unsure whether or not you need to apply for a Grant of Probate? Let us help save you time.
Probate is usually required for assets owned solely by the deceased and has substantial value. If the assets were shared, they could automatically pass to the surviving co-owner without obtaining Probate. However, what is considered 'substantial' value, depends on the individuals and organisations that the Estate needs to deal with.
Here are some examples of when Probate is not required:
If the cash amount in the deceased's bank account is very limited
When there is real property that needs to be transferred to a beneficiary
When there is real property to be sold
For more information, please reach out to our friendly Probate lawyers today.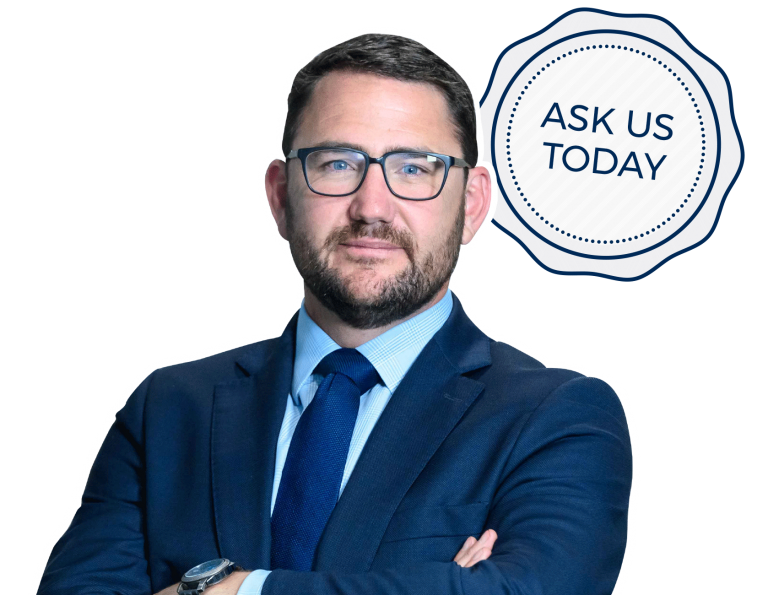 The Process of obtaining a Grant of Probate QLD
Intention to apply
Advertise your intention to apply to the QLD Law Reporter. Contact our experienced legal team to begin this process. Our Probate lawyers will support you every step of the way.
Wait 14 days
Wait 14 days after your notice appears in the Queensland Law Reporter for people to object to the grant being made. Someone who does not agree to the grant being made can lodge a caveat (objection) if they have evidence. The court won't finalise the Grant of Probate until the claim is resolved.
Notify the public trustee
An executor is required to notify of their intention to apply for probate of a will.
Prepare your court documents
Discuss which documents you need with our highly experienced team. We will guide and assist you in preparing and submitting these documents.
File the Grant of Probate
Once we confirm everything is in order, it's time to file your application to the Supreme Court in person or by post, ideally nearest the deceased person's residence.
Gain clarity & peace of mind with our FREE initial consultation
Ready to get started? Submit an enquiry form online or call 07 3221 9722 to organise a FREE initial consultation and non-obligatory quote. As a smaller, personalised law firm, ORG Solicitors takes the time to understand your situation. We offer unwavering support and guidance to simplify the Grant of Probate process.