Buying your first home: 5 tips to make the process as smooth as possible
Buying your first home is a very emotional experience and also one of the biggest investments you will probably make. Following are five tips we believe, from years of experience as real estate solicitors, that will make the process less stressful or more enjoyable for you.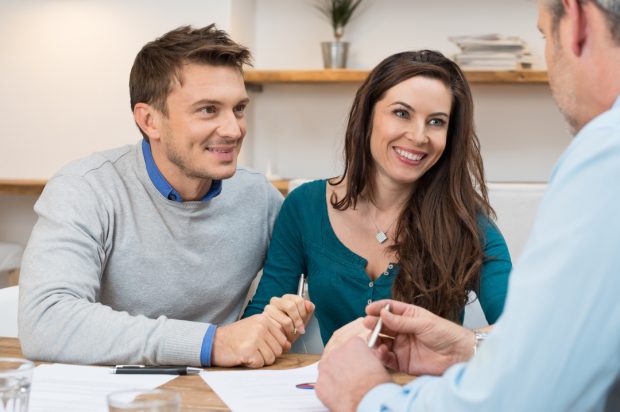 Quick Links:
1. Keep your emotions in check
Buying your first home is, of course, going to be an emotional experience, as much as people try to caution you to keep your emotions in check, this is a hard thing to do. Ensure you have a checklist and keep an open mind to ensure you make the right decision for you at the time. Engage a third party to talk through the house or apartment and your decision making process, a third party is more objective as they aren't emotionally attached. Most importantly read the fine print. It is very easy to fall in love with a house or apartment at first sight.
2. Stick to your budget
When emotions take over, sometimes the sensible side of us can be ignored, especially if you have fallen in love with a home, or you have been looking for a long time and you are at the point where you just want to buy a home! But don't ignore your budget or think you can stretch it. This can only lead to stress that could be avoided. Engage a mortgage broker early as they can work through realistically what you can afford. You don't want to buy your perfect home, and then not have any money to furnish it, or worse not be able to make your mortgage repayments.
3. Be aware of all the costs involved
The price tag on the property is not the only cost involved with buying a home. Before you've bought you'll need to factor in the cost of building and pest inspections. Then there's stamp duty and legal fees to cover conveyancing and title searches. Our team at O'Connor, Ruddy & Garrett can talk you through the process and full costs to buying your home. Our experienced property solicitors will ensure you don't get a shock when you are ready to buy.'
4. Get your finance sorted early
Once you have established realistically what you can afford, get your finance sorted. This ensures that when you find the property you want, you are in the position to make an offer. Some agents do take offers "subject to finance" but unconditional offers are always preferable.
5. Surround yourself with a good team of advisers
Ensure you engage people you can trust to make sure your transaction goes smoothly, hidden costs are avoided and to make sure you come out a winner in the buying process. An experienced property solicitor (not a junior admin person) is a vital part of the buying process. Along with a good building inspector, mortgage broker and real estate agent. There are specialists whose job it is to cover those areas you didn't even know you didn't know.'
Call our Brisbane property law team on 3221 9722 to assist you with the purchase of your home.
This publication is for information only and is not legal advice. You should obtain advice that is specific to your circumstances and not rely on this publication as legal advice. If there are any issues you would like us to advise you on arising from this publication, please let us know.
 Liability limited by a scheme approved under professional standards legislation (personal Injury Work exempted).